Friendship, passion and love for fishingTight rhythms, routine that sometimes turns out to be suffocating, anxiety about deliveries that every day become more and more important they surround the days that on average, more or less, each of us lives.
At some point we have to find a way to escape from all this, pull the plug and concentrate on what succeeds in emptying the mind and at the same time manages to give us the right charge.
Here, me and mattia, in a weekend in mid-November we decide to completely disconnect, load our cars and leave for the Wild Lake.
One last minute adventure I would like to say, keep in mind that, I didn't have a bait that is one inside my various bags, to which I get the brilliant idea of hearing Andrea, he had already mentioned to me some time ago that, now , at the Wild lake you can buy baits for your session.
In the head I was blending the idea of spices, don't ask me why, I hear Andrea and I ask: Do you have spice-based baits? But of course! "And inside me, from Verona to Soncino, I did nothing other that think about how to best set this session.
Arrived at the Wild Lake ritual coffee, a chat with Andrea, that, it is always a pleasure to do them for the simple reason that even these speeches serve what I said earlier and that is to empty the mind of all that is routine.
Mattia quivers, and I too, can't wait to start the session also because, the darkness is about to arrive and our idea is to be ready with the tents placed before the evening.
I said my initial idea was a whole session dedicated to spices, because, I thought that this change in temperature, carp that, as is normal, change their diet, I wanted something powerful that had a clear appeal in the water, decided, immediately! Andera provided me with Boilies, Dip and Pellet, everything I wanted to use and that was useful for a session as I imagined it.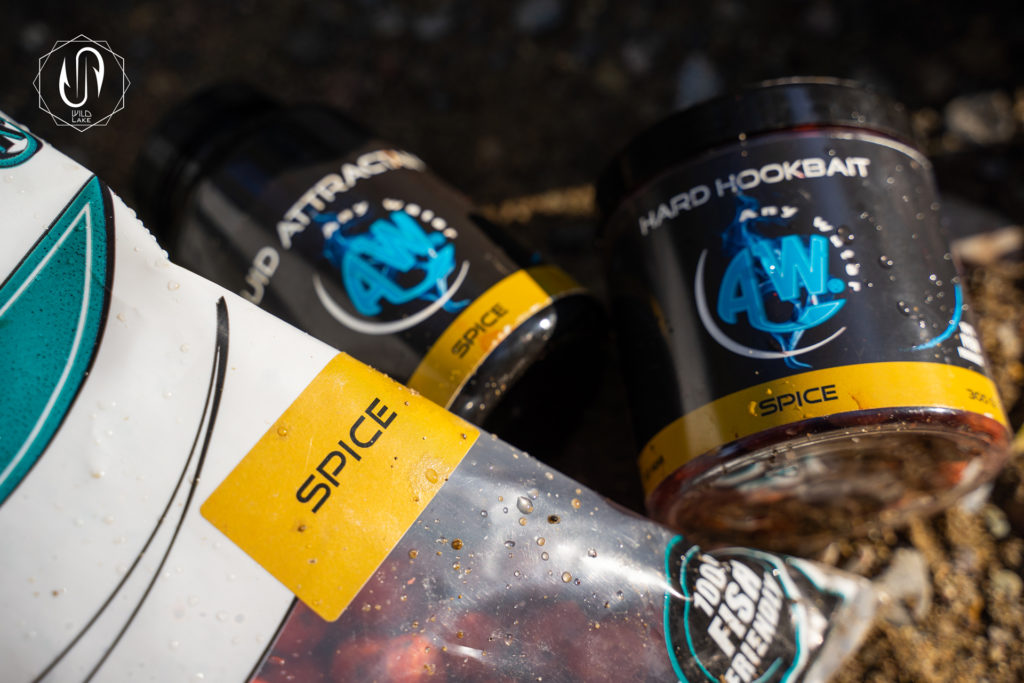 On the 3 rods available I triggered a 20mm Spice dropped in such a way as to cover, those that for me, were the hot spots to beat, above each trigger I poured a mix of Pellets, cut boilies and not all of them with a separate booster of Any Water.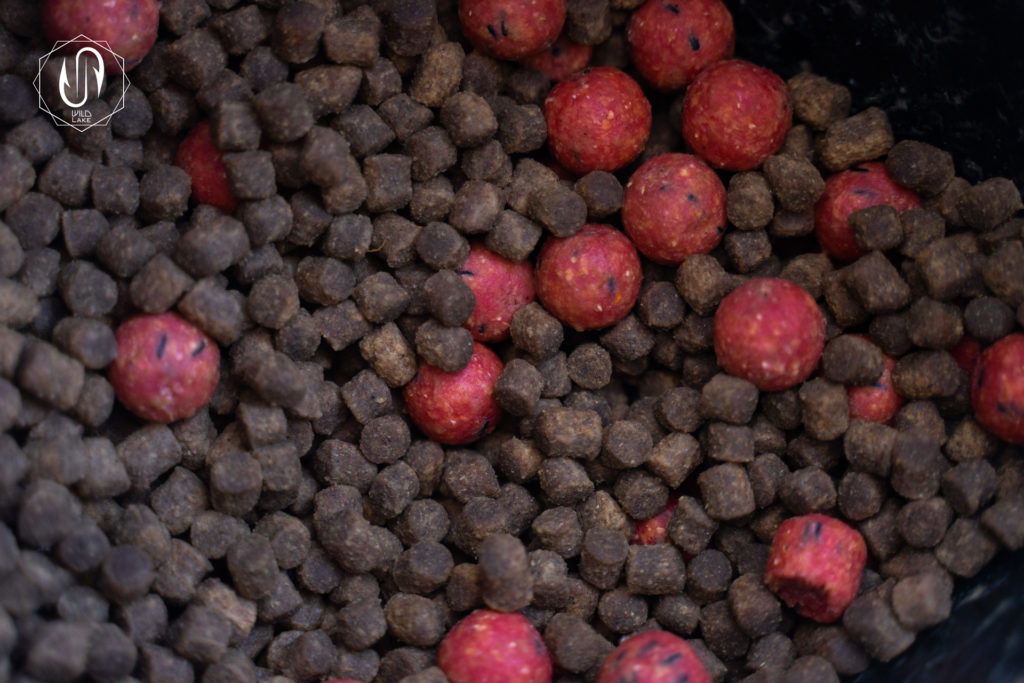 Mattia, on the other hand, being a naif of carp fishing by definition, mixes my initial idea and makes it his own by making some changes to taste and diameter.
The session starts immediately, catches at a steady pace, at times we wondered if we really are in November because, from how the departures were going was a succession, to which we decided to raise the rods on the second night to sleep a few hours serenely and thus being able to do what we have set ourselves from the beginning: clear ythe mind and regenerate usself.
The next day, we put all the rods back in fishing, replenished the spots and started hearing the sounders again.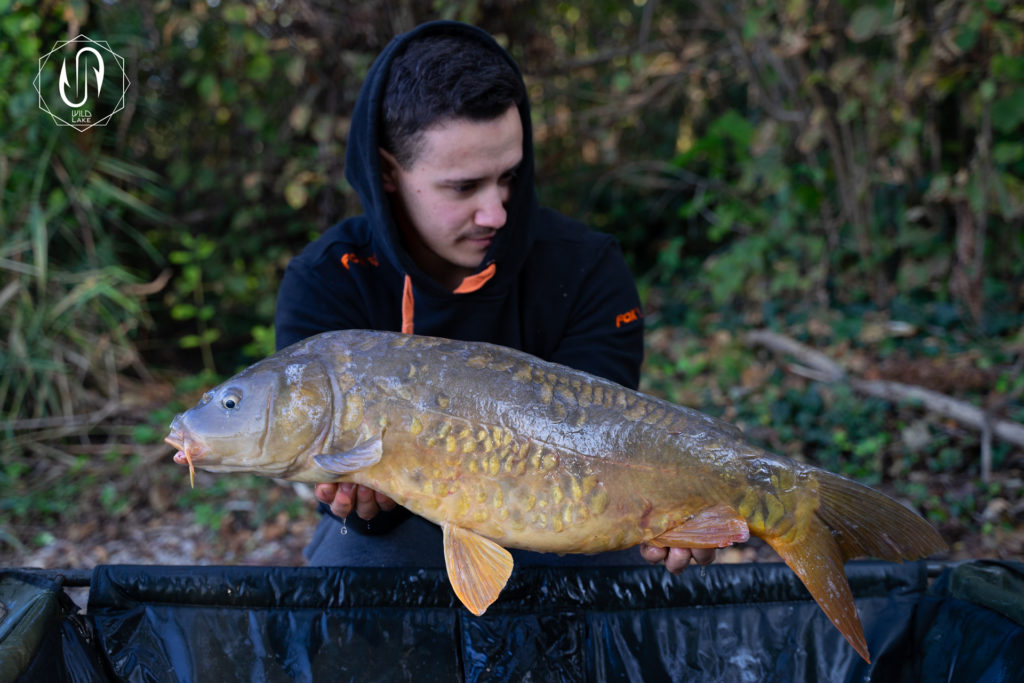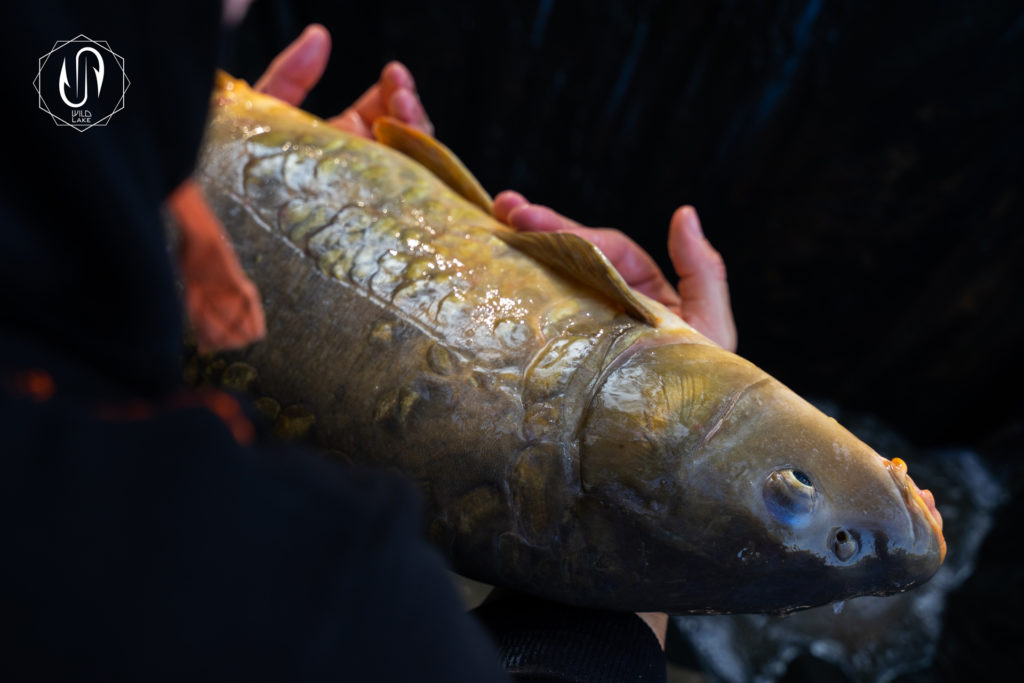 The session ended with many departures, many catches, some lost because, the Wild is the Wild and the carp that populate it are just so Wild in its pure state and they know where to hide and how to make you sweat cold.
The photos speak for themselves, for my part I can say that: the idea of the spice was a winner, even Mattia had to change his mind and give me reason, even if he will never admit it: DOnly one thing left for me to say to Wild Lake: Thanks as always, you are my soul wellness center.
Luca