After having dedicated the month of January to the quarries in my area, I wanted to take advantage of the mild climate of February and turning my attention to the Wild Lake Soncino in the province of Cremona.
And it's precisely in these marvelous natural reservoirs that me, and many other Lombard anglers took our first steps in carpfishing world,immersed in a truly unique flora / fauna context.
Upon my arrival at the Wild Lake, immediately, at the entrance a group of pheasants gave me a kind of welcome in what I considered a magical place as a boy, where the adventures I read about the first carp magazines bought at newsstands became reality.
If i think about it, it seems to talk about prehistory.
For me Wild Lake is still today the only place where I feel free, emptied of every kind of daily routine pressure, an environment where I really feel "alive" and each time it allows me to relive sensations of discovery.
With great pleasure and a hint of amazement i could immediately see that everything remained as my memory had recorded, thanks to the ownership and to the managers but with an addition of some comfort that a quality reservoir must have!
I chose to book the same location for two weekends (from five nights in a row), now that you can do it online too, I found it easy to schedule my outings from the comfort of home, all this must be given credit for careful management.
Fishing at the Wild Lake means using the boat, knowing the use of the materials to be used , preparing your own baiting set properly and I recovered all this information by looking at the site, calling the manager Andrea and putting in my own (which every carp should do)..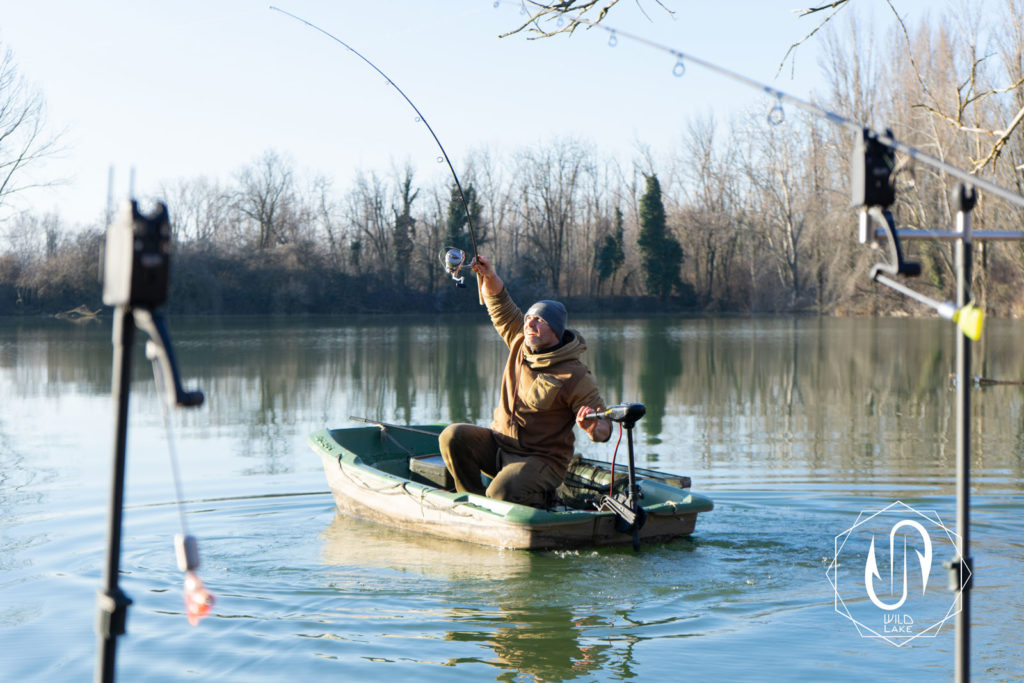 So let's start: as far as the equipment is concerned, I chose 10 ft rods, a leading shock of 0.60, very strong hooks n. 2, as far as baiting is concerned I chose to rely almost completely on CC Moore with Pacific Tuna and Odyssey boilings mixing in the bucket diameters 24 and 20 mm.
On the advice of the manager, I also used fish pellets previously wet with Odyssey and Pacific Tuna liquid.
My baiting technique was to throw in water about 1 kg on the hook and another kg near the spot.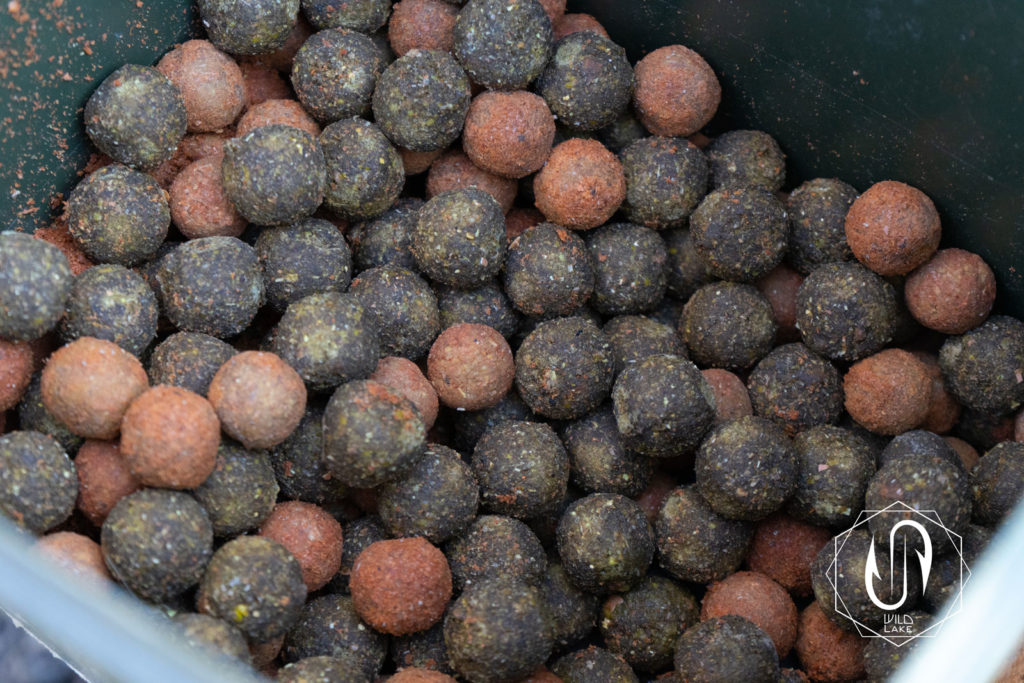 As for the trigger I used boilies with a double trigger of 24, singles of 24 and even a single boilies cut for a quarter and lightened with half Odyssey pop up.
The first night, with water at 6 degrees, I recorded 5 departures with two fish of excellent size and rare beauty (just like many years ago!)
The legendary fully scalled of the " ex cave Danesi".
The second night the temperature drops, but i collected three runs, one of these 16kg fish, the most difficult, an adrenaline-filled fight between obstacles.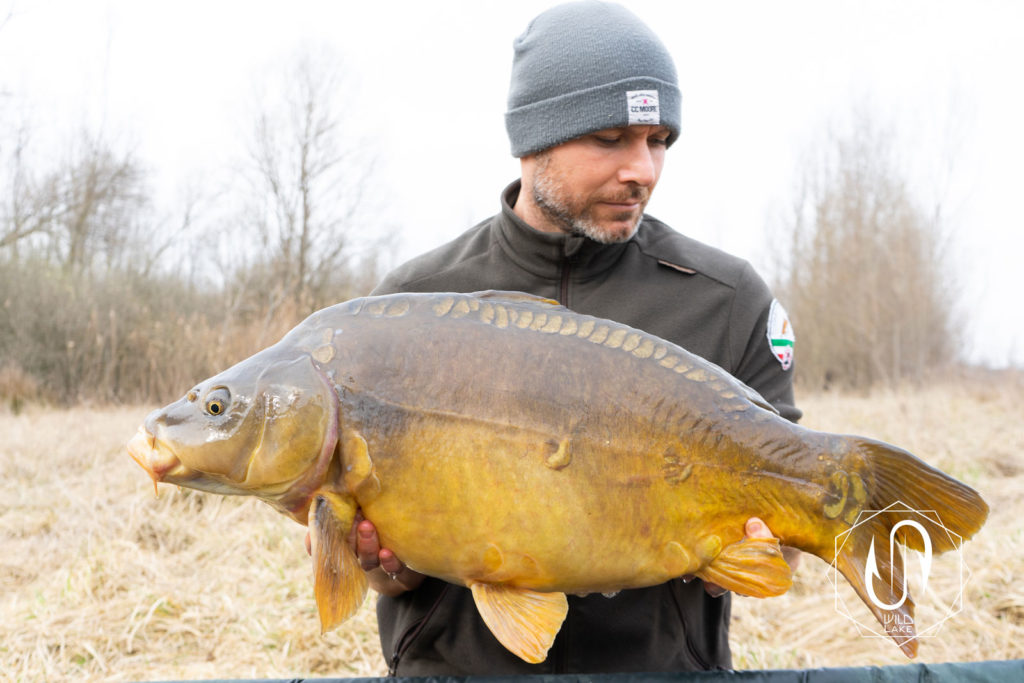 Once again I find myself in front of my hot coffee at sunset alone, extremely relaxed, satisfied to have had the expected results thanks to the CC Moore baits, and even a little to my technique learned in the years since .. : D
And while I observe the migratory birds returning to the reservoir, I feel inside a mix of incredible emotions given by a place that even though several years have passed since the first time, allowed me to relive the same memorable sensations.
The same immaculate, strong carp and healthy, with liveries that only mother nature can create.
In short, every time the rods touch the water it is a bit like going back to the origins.
Giorgio Moccaldi